Back to school spending tips to kickstart 2019 the right way
With back to school fast approaching, kids and parents alike may begin to feel excited to start the new school year fresh. For parents, this excitement then subsides when faced with the multitude of items required to prepare kids for the new school year such as school uniforms and shoes, books, stationery and technology to name a few – families are often left feeling very overwhelmed by the expense.
As an example, at the beginning of every school year, children need school shoes as well as sports shoes. The cost of uniforms, shoes, backpacks, stationery and lunches are all on the minds of Kiwi parents who plan to spend an average of $638 on school preparation this year – according to our research. The two biggest costs were shoes and uniforms.
Research* also shows the cost of education in New Zealand has soared 42 per cent in the past decade, almost double the 22 per cent rise in wage growth in the same period, according to exclusive research released in 2018.
Cost of education
Public in 2017: $38,362
Integrated in 2017: $109,354
Public in 2018: $38,227
Integrated in 2018: $102,730
Private in 2017: $345,996
Private in 2018: $360,074
David Scognamiglio, CEO of Credit Simple said, "This time of year is often very stressful for families, so planning ahead and creating a reasonable budget for school spending is the best possible way to set yourself up for success. I would even suggest including your kids with this planning so that they get to learn about budgeting and potentially think twice about asking for additional items when you hit the shops."
Credit Simple shares its top five tips for back to school savings in 2019 – while still ticking everything required off the list.
1. Inventory and budget
If your drawers or study look anything like ours, you've got your fair share of spare books, pens and who knows what else tucked away somewhere safe – which you've probably forgotten all about. Get out your pen and paper, sit down with the kids and cross off anything you find that is usable and in good condition. These hidden gems will save you time and money when it comes down to shopping day and you'll get a nice 'summer clean' done without much extra effort.
2. Shop second hand
Our data estimated the cost of uniforms in New Zealand in 2018 were around $280 (public), $400 (faith-based) and $518 (private) for primary school students in metropolitan and regional areas. For high schoolers, uniforms costs were on average $360 (public), $507 (faith-based) to $578 (private) in New Zealand metropolitan and regional areas in 2018.
We all know how quickly our kids grow and buying new uniforms year after year can add up very quickly. Head to second hand uniform shops, buy and sell groups on social media, local charity shops or even amongst family and friends to see if anyone has good quality items going for budget prices.
Bonus tip – have a rummage through your kids' drawers and cupboards and start sorting through any clothes that they've grown out of or worn through. Have a go at selling any items that are in good enough condition to pass on in buy and sell forums online. This allows you to remind yourself what you need, and you might even find a few spare school hats that were lost in the void.
3. Spread the costs
Hold off on buying warm winter gear until the colder months – and you'll even be able to bypass a few months of growing time, meaning longer wear out of these clothes. Do the same with 'spares' – almost every time our eyes are bigger than our kids pencil cases and they use a lot less than what we think they may need. If one day your child comes home and says they need some extra texts, then by all means – but rest assured they probably don't need those additional binder books.
4. Label, label, label
We've all been there – two months into the new school year and we seem to lose yet another school hat. No hat means no play and a great way to ensure they stick around (or rather, know where their home is) is to label them throughout with your child's name. It's inevitable that things get mixed up at school – so labelling other things like pens, books and lunch boxes are your best chance at recovering these items.
5. Let your kids decide
It's 2019 and fidget spinners were so 2017. Just as quickly as these trends gain popularity, they soon get old and replaced by something new – hello slime and Fortnite. Hold off buying bigger ticket items (like electronics, backpacks or clothes) and let your kids see what's trending at school and with their friends before you invest. This way, they'll get something they won't want to shove into the back of the cupboard and never look at again and you won't have to keep buying the latest and greatest. It's a win-win.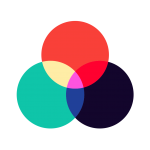 Credit Simple
Credit Simple gives all Kiwis free access to their credit score, as well as their detailed credit report. See how your credit score compares by age, gender and community and gain valuable insights into what it all means.
All stories by: Credit Simple