How to get a better deal on your electricity bill. Power to the people! Here's why you should shop around
We all want to save money on our power bills. Mine is eye-wateringly expensive. But I'm sure plenty of Kiwis can be just as apathetic as me and never quite get round to using What's My Number and all those other switching sites.
Okay, okay. I have switched phone, power and so on over the years. But I don't do it anywhere near as often as I should.
It's as easy as calling the 0800 number
When I'm feeling lazy, I phone up my supplier's 0800 number and say: "I'm thinking of switching, do you have a better deal for me?", or "I'm paying a lot, am I on the best plan for me?".
Then you leave a pregnant pause and wait for them to tell you what they can do for you.
Here's what you need to know:
They want your business
It's a whole heap harder for power companies to get a new client than keep an old one.
They never give you the very best deal
All power companies have certain deals for new clients only. This is a fact of life. If you can get their second best deal, i.e. the best deal with existing customers, you're probably still saving $$$ on what you're spending now.
They have deals and deals
Every power company has more than one rate, usually under fancy names. I emailed the major power companies and a few of the smaller ones. The folks at Electric Kiwi spilled the dirt on the opposition. "We are seeing up to $400 difference between the best rates on Power Switch and the rates some longstanding customers are paying with the incumbent players," says Chief Executive Luke Blincoe. Blincoe sent me a table of the current rates of one of the big providers. The same customer would have paid $367 more if it was on the most expensive rate compared to the cheapest offered by that company.
You can twist their arm
You know those annoying door-to-door sales people who want to sell you a better power deal there and then on the spot. If you say "yes" and sign on the dotted line, you'll almost certainly find you're handed over to the retention department at your existing company. Then just like when Aladdin rubbed the genie's lamp, one of these staff members will jump up (okay, call you) and offer you a much better deal meaning you don't switch after all but get a better deal.
Make sure you don't sign your life away for too long
Beware that if you are put on a new deal with your existing supplier it will be much the same as if you're a new customer and you'll sign up for a one or two year fixed term deal. If you switch in that time you'll be hit with penalties. So make sure diary the date and don't switch plans or providers before then.
Genesis Energy's PR manager Kiely Evans pointed out to us all power companies do try to make it easy for customers to choose a better plan. "(We) know that it can be confusing," Evans says. Most, like Genesis, have simple online tools.
Remember you can save quite of dosh if you choose to pay your bill by direct debit and/or also receive statements online instead of by post. It's worth getting organised to make these savings, which can run into double figure percentages.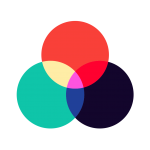 Credit Simple
Credit Simple gives all Kiwis free access to their credit score, as well as their detailed credit report. See how your credit score compares by age, gender and community and gain valuable insights into what it all means.
All stories by: Credit Simple