Credit Simple in the media
You may have seen us on your TVs or screens recently – and it's true, we've had a few media appearances recently!
In case you missed it, why not check out the videos?
David on The Cafe
Our CEO, David speaks with Holly about Credit Simple's money tracking tool – Money Simple.
Credit Simple TV Commercial
In just 30 seconds, learn what Credit Simple can do for you.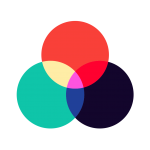 Credit Simple
This is where the author bios usually go, but Credit Simple is not an actual human being, so we can't write a bio for them. However, if Credit Simple were a human being, we'd like to think they'd be Dai Henwood. Dreams are free.
All stories by: Credit Simple